I want to go back to Boston with my Enclavian Bitches for another game of our beloved Red Sox in 2007. I don't know that I could handle another Red Sox/Yankee game ... that was a little rough on me.
Did I ever share my sign? The one of the man who is now dead to me?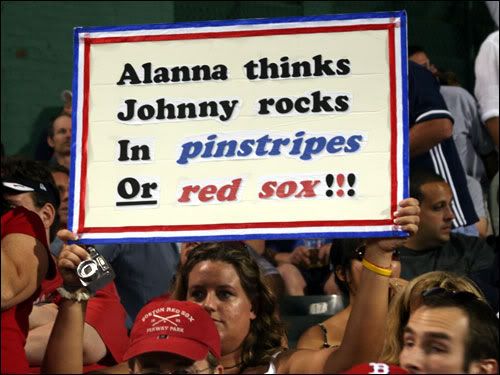 And what about Fanny the Fenway cow? She was in our hotel lobby ... she is lovely.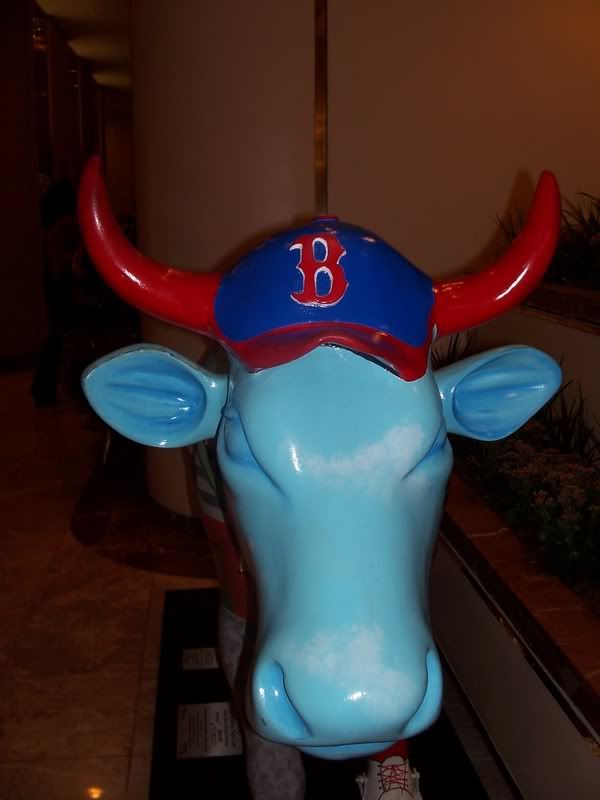 and the side view ...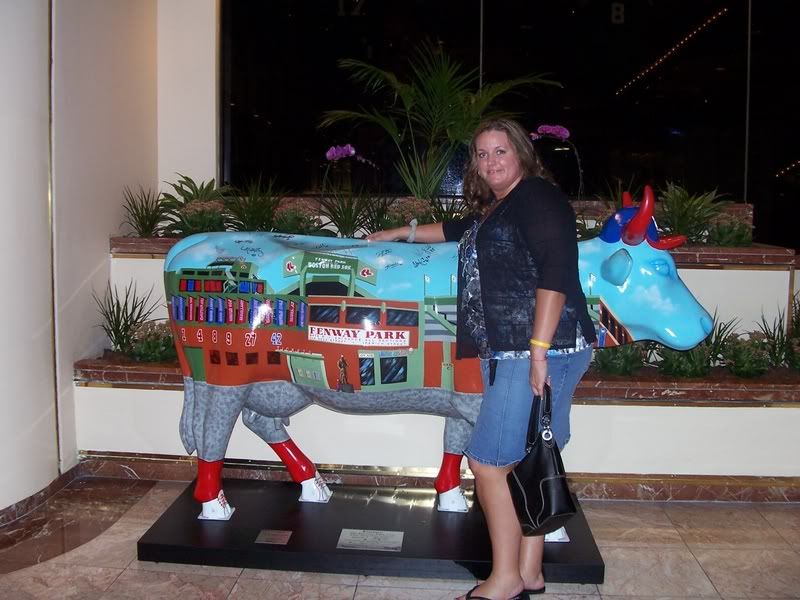 Awwww ... It was a wonderful time ... I think that when I complete my scrapbook - I may take some pitures of it and post here ... and ... I am disgusted with myself for saying this. I have 2 entire pages of Yankess's ... yuck.
That's the last time I choose to watch them on purpose! Or hang out behind their dugout for 2.5 hours prior to the game. Where I had to stand and watch Rivera read the Bible to A-Rod. Or see Mike Myers ... or Jeter do his warm-ups ... or Posada stretch!