This is where I entered Fenway Park for the very first time ...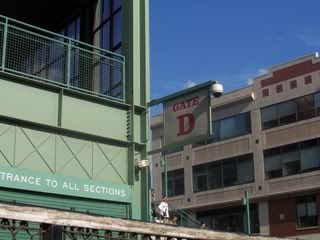 I really hope Manny uses a new picture ... I was not digging this one so much.





Just a beautiful site ... that's it!


I sat on here for about 90 minutes or so ... this is where I talked to Billy Crystal at the MFY series in August ...
Let us NOT forget about Fanny the Fenway Cow ... who resides in Copley Place ...